Even if you want a Japanese friend or partner, it's not easy to find one. The best place for foreigners to meet Japanese people is through dating apps. In this article, I'll introduce the reasons why you can meet Japanese on dating apps and the apps you can date them.
I hope this article will help you!
Why dating apps are the best way to meet Japanese
There are many Japanese on dating apps who actually want to meet foreigners
The first thing we are curious about is whether or not we can really meet Japanese. But as a result of my research on the Internet, I found that numerous Japanese have met foreigners through matching apps.
There are many people who say, "There are more and more foreigners on the app." and "I did date a foreigner on the app." So it can be said that matching apps are a proven place to meet Japanese.
Easy for Japanese to find foreigners
For Japanese people who want to meet foreigners, matching apps are a very useful tool. This is because you can narrow down your search by nationality, hometown, and other criteria. And you can also search through foreigner-related communities.
For these reasons, matching apps are recommended for meeting Japanese, but not just any app will do. Therefore, we have carefully selected the best matching apps for foreigners.
The 5 popular matching apps for dating with Japanese
Pairs
Pairs is the largest matching app in Japan and because there are so many users, there are also a large number of Japanese who want to meet foreigners. The Taiwanese version of the app has also been released, so it is especially well known among Asian foreigners.
Most of the users are serious about love and marriage activities. So it is recommended for those who want to have a Japanese boyfriend/girlfriend or marry a Japanese person.
The best way to meet Japanese who like foreigners on Pairs is to look for people who are in the foreign community or foreign-related communities.
match
Match.com is a matching app that originated in the United States and is currently available in 25 countries. It is overwhelmingly well known among foreigners. So Japanese who want to meet foreigners in Japan sometimes use this app.
On Match.com, you can set your desired partner's criteria beforehand, and those who match your criteria will be displayed first. You can also select a race in the criteria, which is a convenient feature for Japanese people who want to meet foreigners.
Tinder
Tinder is a free app for both men and women. Unlike Pairs and Match.com, the app is not divided by country or region. So you can easily meet people from many different countries.
Also, because it claims to be "the world's largest lifestyle app," there are many people who use it not only for love and marriage but also to find friends.
In Japan, there are many reviews that say "I met a nice foreigner on Tinder" or "My friend got married to a foreigner she met on Tinder. Tinder attracts users for various purposes such as finding friends, but some of them seem to end up getting married.
with
With is a Japanese matching app that is popular mainly among 20s people. This app features a psychology-based personality test function!
This app charges men 3,600 yen per month for the web version and 4,200 yen per month for the app version.
this is free to register, but you cannot exchange messages after matching on the free plan. Therefore, men who want to meet women on with need to become a paid member.
Personally, I think it's not too expensive if you can find a good partner, but if you still don't want to spend money on an app, I recommend tinder, which is free.
tantan
Tantan is a free matching app from China. It has about 300 million members worldwide, mainly in the Asian region. However, it hasn't been released yet in Japan, so there are not many members.
This app is equipped with a GPS that allows you to set a search range from 1km to over 100km from your current location. You can narrow down your search to users who are nearby, so if you find a match you like, you can ask them to meet you.
In your Tantan profile, there is a section to show off your hobbies and preferences. You can set it by categories, such as sports or food, so it's easy to find someone with whom you share a common interest.
Beware: Features of dangerous Japanese on dating apps
While matching apps are excellent tools for meeting, some people register on apps for scams and other purposes. We found several reviews of people who were actually cheated by people they met on apps.
The following are characteristics of people to watch out for.
Photos of beautiful/handsome people who are obviously models.
They have only one face photo
They put their contact information such as line ID on their profile.
Trying to get you to go on line or another site immediately
Offers virtual currency such as Bitcoin
How to get a Japanese boyfriend/girlfriend on a dating app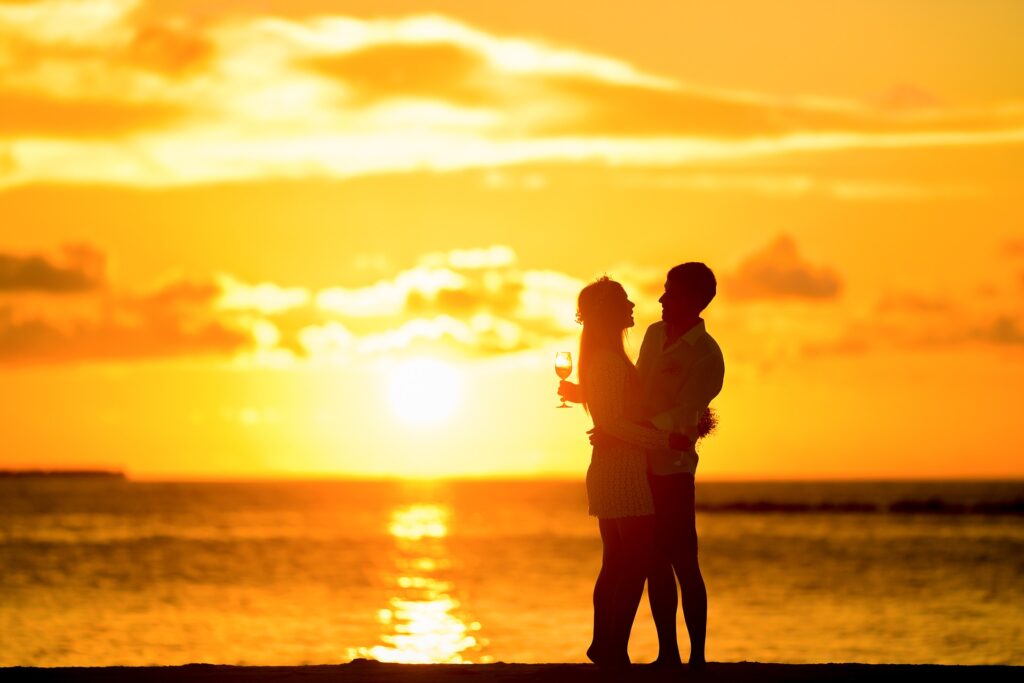 There are some points that make it easier to meet Japanese people on matching apps. Here are some tips on how to do this, so please try them out.
Write a self-introduction letter in Japanese
In the self-introduction of the app, write in Japanese, not in your native language. This is because many Japanese cannot speak foreign languages, and although they would like to meet foreigners, some avoid meeting them.
Even if your Japanese is not perfect, just the fact that you are trying to speak Japanese makes people feel closer to you.
Post photos and hobbies that Japanese are likely to be interested in.
Some Japanese people do not know what to talk about when they match with a foreigner. Therefore, you should post hobbies and photos that Japanese are interested in and would like to talk about. For example, hobbies such as Japanese anime or movies, or photos of world-famous places in your home country.
Please use a matching app to go on a date with Japanese.